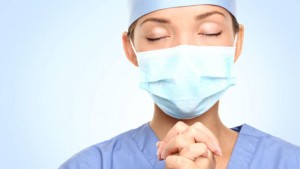 The winter holidays are always the time to be thankful, to share the love of life with your family and loved ones, to exchange gifts and to thank God for the privilege of sharing yet another wonderful year with all the special people in our lives.
It's a time of magic and wonder, when we can reflect on all the aspects of life that make us happy.
It's the time of the year when all illnesses and hardships seem a distant memory and all that we do is say an honest thank you!
I bet we all have our people to thank for us being here and being who we are, our family our friends and Lord and our unsung Heroes: Our Doctors.
Here are 10 heartwarming Medical Miracles that helped 10 human beings be with their family this Christmas!
They say God works in mysterious  ways… Thank you doctors!
Source of the article here: http://www.oddee.com/item_96746.aspx