Situated in the heart of Europe, Germany has plenty of fantastic tourist attractions and unique sights to offer. Visitors from all over the world travel to Germany to see architectural treasures and fascinating places of natural beauty. The German National Tourist Board (GNTB) is interested in gathering the most popular attractions and has its international visitors name their German favorites. 15,000 named their personal favorite. The 100 most mentioned were put together into Germany`s top 100 attractions.
1. Neuschwanstein Castle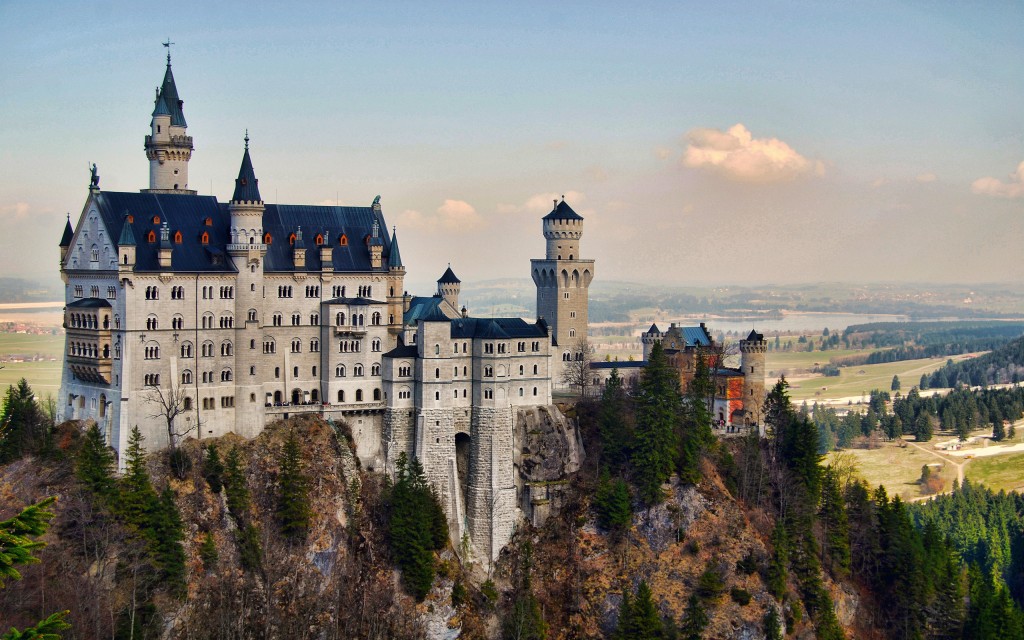 Neuschwanstein is known all over the world as a symbol of idealised romantic architecture and for the tragic story of its owner. After losing sovereignty in his own kingdom, Ludwig II withdrew into his own world of myths, legend and fairytales.

2. Europa-Park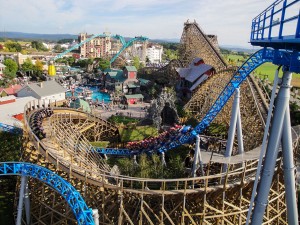 If you haven't already been to Europa-Park in Rust, then what are you waiting for! Located in south-west Germany between Freiburg and Offenburg, Europa-Park is the biggest theme park in the German-speaking countries and one of the few that is open in winter.
3. Cologne Cathedral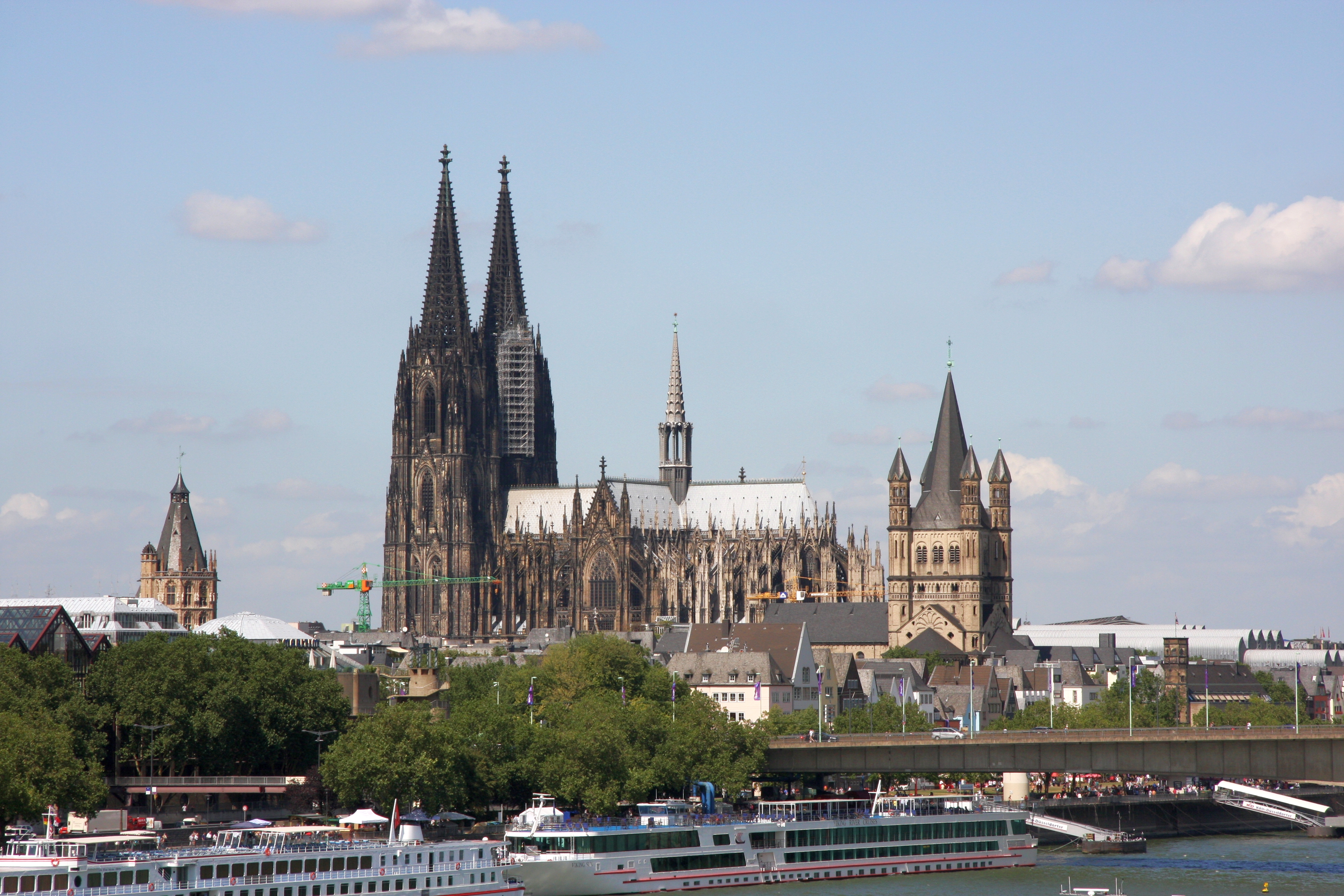 There have been churches on the site of Cologne Cathedral since the 4th century. However, it was not until 1248 that this city on the Rhine became home to one of the foremost cathedrals in the Christian world – a masterpiece of Gothic architecture. When it was completed in 1880, it was the tallest building in the world.
4. Old town of Rothenburg ob der Tauber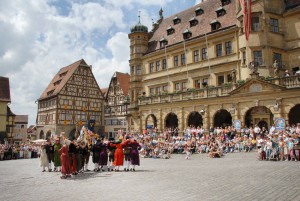 Rothenburg ob der Tauber is a small town with a big reputation. Nowhere else will you find such a wealth of original buildings dating from the Middle Ages. You can't help but ask yourself whether time has stood still, as you amble past the beautiful old houses, secluded squares and tucked-away corners of the old quarter, where towers, taverns and town gates alternate with fountains, fortifications and former storehouses.
5. The Berlin Wall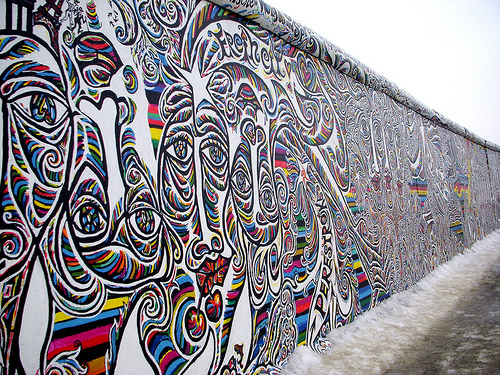 From 1961 to 1989 the Berlin Wall divided the city in two. Most of this concrete structure has since been torn down, but fragments do remain a feature of the city. The Berlin Wall Trail, a route for walkers and cyclists split into 14 sections, follows the path of the former wall. Information panels installed at 30 points tell the story of the Berlin Wall. The colourful and recently restored East Side Gallery in Friedrichshain is a piece of the hinterland wall that in 1990 was painted by artists from 21 countries. On Bernauer Strasse, where there is a replica section of the Berlin Wall, you can also visit a memorial site, a documentation centre and the Chapel of Reconciliation.
7. Brandenburg Gate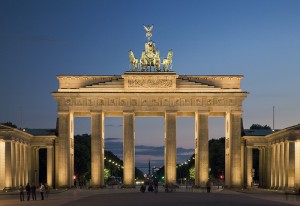 No other monument in Berlin is as famous around the world as Brandenburg Gate, built between 1789 and 1791 to plans by C. G. Langhans on Pariser Platz in the heart of the city. After the Berlin Wall was built in 1961, Brandenburg Gate became impassable for 28 years. As a signature attraction and symbol of German reunification, it now represents the past and present of the German capital in exemplary fashion. The gate is supported by six Doric columns, forming five passageways with pedestrian-only access. The famous quadriga depicting the goddess of victory, Victoria, riding a four-horse chariot was added in 1794.
9. Lake Constance with Mainau Island, Monastic Island of Reichenau (UNESCO World Heritage), Lindau, prehistoric pile dwellings, Meersburg Castle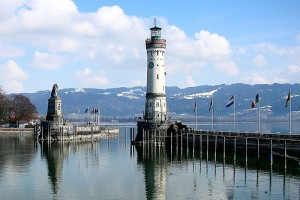 The Lake Constance region, where Germany borders Austria and Switzerland, is a holiday paradise set around one of Europe's largest lakes. The most popular excursion is to the Flower Island of Mainau, famous for its magnificent park and gardens surrounding the baroque family residence of Count Bernadotte. Discover an oasis of natural beauty, harmony and relaxation.

10. A beer festival for the world: Oktoberfest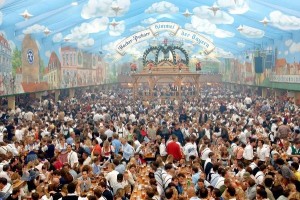 Munich is Germany's beer capital – and the Oktoberfest is a byword for beer all over the world. When the first Oktoberfest was held back in 1810 to celebrate a royal wedding, nobody could have dreamt it would go on to become such a famous event. Since that time, the world's biggest beer festival has been held every year in September/October on the Theresienwiese grounds, bringing smiles to people's faces in classic Bavarian style with oompah bands, beer fresh from the barrel and plenty of good cheer. Anyone interested in the history of the festival can find out more on a guided tour of the famous Wies'n site, available since 1995 in several languages.
Source of the article here