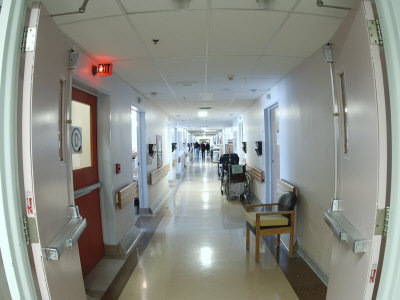 Bratislava, Dec 1st (Reuters) – Slovak healthcare unions warned on Thursday the country's medical sector may disintegrate after doctors walked out due to an ongoing dispute over wage hikes, forcing the government to ask neighbouring countries for medical support.
Around one fifth of country's 7000 doctors did not show up for work, according to Slovak media, in a protest that mirrors industrial action in recent years in the Czech Republic and Hungary, where doctors have also long campaigned to bring their wages closer to west European standards.
Euro zone member Slovakia introduced a state of emergency at 15 selected hospitals this week – forcing staff to show up under threat of penalties – after doctors rejected an offer to raise their monthly salaries by 300 Euros (400$).
The average monthly pay for doctors in Slovakia is around 1,500 Euros, according to data from the Organization for Economic Cooperation and Development.
"The result of the government's stance is  a critical situation in Slovakia's hospitals," Marian Kollar, head of the doctors' unions told reporters Thursday.
Slovakia, which has been struggling to reform its health system since becoming independent in 1993, asked its neighbours on Wednesday to send doctors to reinforce its medical facilities. The Czech Republic will debate on Friday plans to provide army doctors.
Slovakia has asked Hungary to send extra staff to hospitals close to their common border, but Hungary also faces threats by some 2,500 young doctors to leave the country unless their monthly wages are lifted by 100,000 Hungarian forints (440$)
Slovak Health Minister Ivan Uhliarik who offered to resign after talks with union leaders failed on Thursday, said Poland and Austria were also ready to help.
LOW PAY
Slovakia, whose debt is about half the European average at over 40 percent of gross domestic product (GDP), is aiming to keep its fiscal consolidation on track in the face of the bloc's debt crisis and vanishing growth.
An opinion poll showed more than half of the country thought doctors should settle for what the government was offering, given the bleak economic environment.
"Doctors should consider the country's current situation and avoid unreal and impossible demands… They are not the only ones whose job carries a level of responsibility," said 31-year-old project manager Natalia Ulrichova.
Many Slovak doctors – like their Czech counterparts – have moved abroad to increase their wages.
Elena Horthova, a 51-year-old doctor who now works in Jeddah, Saudi Arabia, said Slovak doctors were underpaid compared to the other EU states.
"I used to work for 48 hours non-stop. You get eight newborns on ventilation, 4 patients intakes, 2 acute anesthesia and then you get home after two days, wasted, and you have nothing to feed your kids," she said.
Source of the article here:
http://www.trust.org/alertnet/news/slovakia-health-system-in-crisis-as-doctors-walk-out